Go Back
---
Latest startups and career growth opportunities happening in West Virginia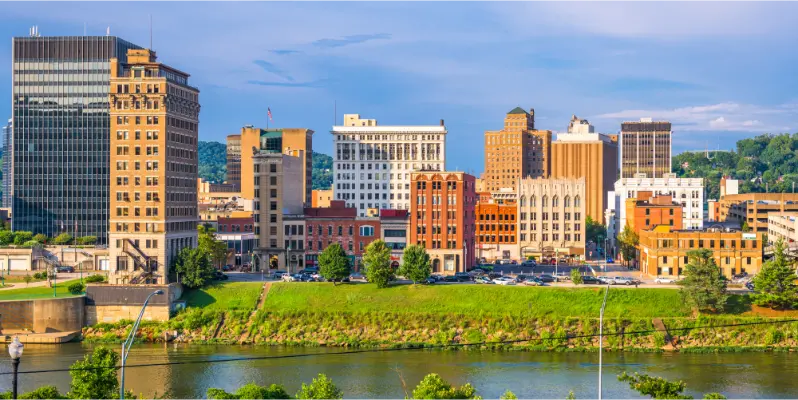 You can have it all in West Virginia. The Mountain state boasts mother nature's best to outdoor enthusiasts and is becoming home to a talent pool of entrepreneurs and innovators. #YesWV, a collaboration between the department of WV Economic Development and over a dozen thriving industries, is attracting creators, ground-breakers, and trailblazers locally and from across the country.
To capture the real-life stories behind these emerging WV businesses, the West Virginia Department of Commerce created a podcast called daily304. Listen in to tap into the innovation hub – get insider guidance, the latest industry trends, and business startup resources in "almost heaven". Innovators and Entrepreneurs, a bi-weekly video segment of the daily304 podcast, features insights from West Virginians who have launched their ideas and successfully built businesses.
The Innovators and Entrepreneurs episodes explore the reasons these creative individuals chose to bring or develop their business in West Virginia and how they have grown and flourished. Tune in to these exclusive interviews for inspiration as you forge your own career path and job search. Episodes of the daily304 podcast include:
Robust career resources and networks
Innovative business strategies in technology and marketing
Job opportunities
Wisdom to live your best life (in less than 10 minutes)
West Virginia native Skip Lineberg's goal is to help people "get better at life" by hacking wisdom in under 10 minutes. Lineberg successfully started his marketing business in his home state, and founded The Main Thing, a media platform that connects listeners with perspectives and lessons-learned from other business leaders.
Whether you're considering taking the leap to start your own company or sharpen your leadership skills as an executive, Lineberg imparts useful advice, revealing the secrets of his own career successes and the incredible advantages of building a business in West Virginia.
"When I launched my business in November of 2019, I went on wv.gov to the Secretary of State's office for the necessary steps to create my business. I was done in 40 minutes with two online credit card payments. Days later I received in the mail my charter for my West Virginia corporation." – Skip Lineberg
Get inspired to live your best life in this podcast episode:
Local businesses prosper in West Virginia
J.Q. Dickinson Salt-Works applies seven generations of salt-making family heritage to produce salt-based consumer products and beautifully curated gifts. The salt is proudly hand harvested from an ancient ocean underneath the majestic Appalachian Mountains.
In collaboration with local craftsmen and communities in Central Appalachia, J.Q. Dickinson launched the Appalachian Mercantile store to bring "the amazing food, crafts, home and bath goods of the region's artisans to the world". The subscription box and online retail businesses make these unique goods accessible to customers everywhere.
Nancy Bruns, CEO and Co-Founder of J.Q. Dickinson Salt-Works and J.Q. Dickinson Appalachian Mercantile, talks about innovation in Appalachia,
"I think our innovation lies with community partnerships and what that can bring to a company, and that's why we started the Appalachian Mercantile. This is a shop and subscription box business where we partnered with other Appalachian makers. We want to share those items with the world because there's so much quality craftsmanship here in Appalachia, which is really something no one else is doing. We want to take advantage of what we have here in the state and the region and share it with the world."
Learn about the innovation at J.Q.Dickinson Salt-Works, and how Bruns created and led local partnerships and a successful marketing strategy in this episode
Explore manufacturing jobs in #YesWV
Expanding tech jobs in West Virginia
Todd Cope, CEO of CentralApp, is a West Virginian on the go. Last year, he and his Tesla made a cross-country trek from West Virginia to Silicon Valley to highlight tech jobs in places you might not expect them.
He also took the opportunity to connect with industry leaders to learn more about strengthening the tech economy in Appalachia. In 2022, he joined the West Virginia Department of Economic Development and other West Virginia tech-centered companies at South By Southwest. Cope, a native West Virginian and former Silicon Valley executive, is deeply committed to promoting equal economic opportunity by expanding tech jobs in rural areas.
"I was born here, and I love West Virginia, but besides that, the access to a talented domestic resource of human capital that we can use is just amazing. The amount of people here that are capable and willing to do dedicated work and learn something new in the tech economy — that's the reason we're here." – Todd Cope
Want to connect with hiring companies that need qualified IT professionals? Join the CentralApp Talent Exchange, where members get the support they need to get certified, partner with a mentor, and find remote tech careers. CentralApp connects work-from-home job seekers with companies that offer flexible and well paid employment opportunities.
Learn more about the exciting remote job opportunities brought by CentralApp in this episode:
Discover more about Central App
West Virginia is the place for job seekers and innovators
Entrepreneurs, innovators, and job seekers are choosing Mountain State to live, work, play and start a business. Subscribe to the daily304 podcast and newsletter to stay up-to-date with the latest business innovations and success stories in West Virginia!
Explore other resources, job opportunities, and reasons to say #YesWV!
---
This article is sponsored by WorkForce West Virginia. All opinions expressed in this post are based on my personal view.