Go Back
---
West Virginia's fast growing IT and High Tech sectors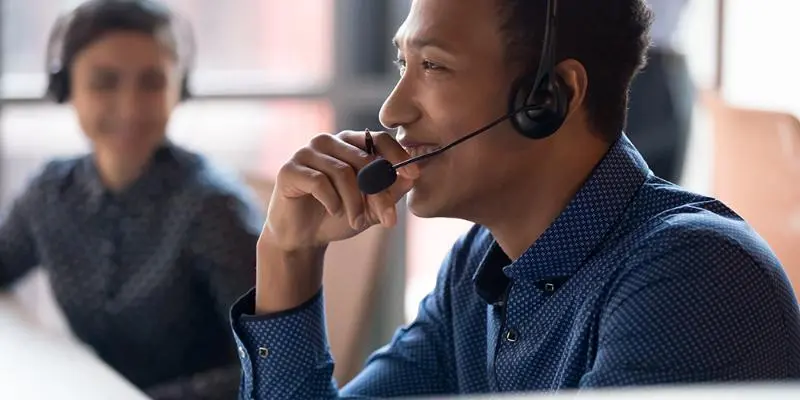 Did you know that one of the fastest growing industries in West Virginia is in the Technology and Information sector?
That's right!
Deep in coal country is a high tech/information industry that is growing from continued investment from the state, outside corporations and the federal government. West Virginia Governor Jim Justice has been quoted as saying, "I've said over and over that we need to do everything possible to add these kinds of high-tech companies and jobs in West Virginia. We have so many people in this state who are gifted beyond belief and who will be able to fill these spots and do incredible work. It's truly a pipeline of talent."
Let's take a look at just some of the incredible developments happening in West Virginia in this expanding industry.
Talking Tech Careers in Almost Heaven with Josh Spence
In this episode of the Daily304's "Innovators and Entrepreneurs", we talk to Josh Spence, Chief Information Officer of WV, about the incredible opportunities that can be found in state government. He and his team are continuing innovative work to keep West Virginia competitive in the technology industry.
Innovators and Entrepreneurs is a bi-weekly segment of the daily304 that features discussions and wisdom from West Virginians who have built their companies and launched new ideas here in the Mountain State. Watch now:
Morgantown's booming tech center
West Virginia has made a commitment to building out their infrastructure and advanced telecommunications in the North-central region of the state. This focus led to technology and information employers coming to the area attracting career opportunities for high skilled workers. With this investment made Morgantown and the surrounding area has become a best-in-class science and technology hub. It's now home to one of the world's largest clusters of firms in the biometric and identity security sector. The National Oceanic and Atmospheric Administration (NOAA), National Energy Technology Laboratory (NETL), Foundation for Economic Education (FEE) and NASA have all set up major arms of their organizations in the area as well. This is leading to major opportunities for workers in the high tech and knowledge industries in West Virginia as well as an abundance of job opportunities to support these large organizations with construction, food services and more!
No more off-shoring jobs, on-shore IT jobs in West Virginia
One company based in West Virginia is working to ensure that IT jobs are no longer being off-shored to foreign countries; instead offering to on-shore those jobs to West Virginia.
"We have so many talented people already here in West Virginia, we just need to get the word out that we're here and ready to get to work," said Todd Cope, CEO of CentralApp, a Huntington-based talent exchange that connects tech companies with IT workers living in West Virginia and other Appalachian states.
In recent months, Cope has traveled the country to sell tech executives on his company's services and to spread the word about West Virginia.
"As I talk to people about outsourcing tech jobs to West Virginia, I've learned that the most important thing is making them aware that we're here, that the quality of our work is good and that we're affordable," Cope said.
More and more people continue to be interested in working from home. CentralApp offers a great opportunity to be able to either start a high growth career or continue one in IT while being able to work from home. Cope went further saying, "When people have opportunities, a lot of doors can open up," Cope said. "We have a lot of success stories of people who lost their job, went through a training program and now make a living as a remote tech worker from Ashland, Kentucky or Boone County, West Virginia."
Cope's advice to someone who wants to transition to remote tech work is to contact CentralApp and go through a training course to become Salesforce certified. From there, one can enter the talent exchange and take additional certifications to specialize in an ecosystem.
"It's a great option for people who need a part time job and for those who are looking for a career change," Cope said.
West Virginia already has so much to offer from jobs to warm and friendly residents to the beautiful and serene mountains. So whether you are looking to relocate to the area or are currently living in West Virginia and are in need of work this new wave of IT companies will provide even greater opportunities as the state reinvents itself. Now is a perfect time to join one of the fastest growing industries in West Virginia!
---
More info and resources on tech in WV available at WV Economic Development's Information Technology Industry page here.